Building Markets Based on Molecular Medicine
Genomic Healthcare Strategies helps companies pursue opportunities related to Personalized Medicine.  Our sole focus is on personalized medicine and its commercial implications for healthcare and wellness markets, broadly defined.
We believe that the new science and the new insights of molecular medicine are fundamentally changing healthcare in the US and around the world.
What was only a view of the future five or ten years ago is now reality.  And now organizations, both commercial and non-profit, are dealing  with today's expectations and problems of implementation.
To quote former FDA commissioner Andrew von Eschenbach: "…that transformation [to personalized medicine]…is so profound and so radical that I call it a metamorphosis: a molecular metamorphosis in which the future of health and healthcare will be no more like the past than a butterfly is like a caterpillar. It is that radical. It is that profound. And it will alter and change not just one thing; it will change everything."
Healthcare organizations are facing problems and opportunities they never anticipated.  Their staffs aren't ready, their existing partners and business models don't work as well as they used to.  GHS can help you move into the new world of Personalized Medicine.
We consult with and advise a range of companies, from Fortune 50 firms to venture-funded start-ups. We help organizations form strategies and deploy their resources in order to take advantage of opportunities and avoid vulnerabilities in rapidly changing healthcare markets.  Our project teams are made up of senior, experienced executives and scientists, all of whom have had profit-and-loss experience.
Personalized Medicine
Personalized medicine is changing everything, and it is here. No longer a promise, PM is today enabling patients, altering medical practice, challenging payors and expanding beyond oncology and the traditional healthcare treatment system to areas such as prevention and prediction.. PM will continue to grow. This growth offers real opportunities to a variety of companies, if they act boldly to move forward.
A number of factors are coming together to change the face of healthcare:
Extraordinary scientific progress in understanding the mechanism of action of disease
Increasing quantitation of complex diagnostics
Seventy million aging and worried baby boomers with disposable income
Internet-trained consumers expecting quick, convenient, digital, and easy interactions with service providers
Patients evolving into consumers as they take charge of their own healthcare
An increasing ability to provide individualized health information to patients before they develop symptoms
Firms in a consumer society under pressure to find new sources of revenues and profits
PM is complicated and challenging. Existing organizations have a difficult time responding to all of these changes with coherent offerings. Growing companies face questions about which business models to pursue and how to stay ahead of competitors. Healthcare providers and insurers are finding that their customers/patients have high expectations which their organizations aren't meeting.
Many organizations look at new markets and are puzzled about next steps. What technologies will be stable? With whom should we partner? What do we need to make our future offerings complete solutions for their buyers? How does our current staff fit tomorrow's markets? Where are the new sources of revenue? Answering these questions may require external insights, perspectives and experience.
We have studied these new markets for years. We understand how the disparate pieces are related. We can help you plan and implement. We can show you where to invest. We can help you focus your strategy to take advantage of these changes. We will work with you to help you implement new offerings. We have a track record of success in this new space.
GHS Consulting
We help our clients deal with and solve the real business challenges they face. All GHS staffers have had operational roles and significant profit and loss responsibility. We don't provide theoretical solutions and then leave the implementation problems to you. Much of our work deals with high level issues such as approaches to markets, M/A due diligence, partnerships, and selection of offerings to succeed in markets. In addition, we work with you on implementation as you introduce new products and services.
Our exceptional experience and thinking in this space helps us to work as a team with our clients to align their products and services with the right customers who recognize the value of these offerings.
GHS has real world experience and specific market knowledge. We have been providing our services to help clients succeed for more than eight years. Personalized Medicine is changing the old models of how healthcare and wellness work. Many organizations are out of their comfort zones when working in this space. We help you understand the new markets and decide how to proceed and capture value, as segments of the market re-arrange themselves.
We focus on making our clients succeed in changing markets, rather than following old business models which increasingly fail to provide market leadership.
Determining the right strategy for resource deployment in the changing markets of healthcare, prevention, and cost reduction is challenging. The strong GHS team helps companies break out of the restrictive past perceptions of the market and have a clear view of new directions.
GHS Merger/Acquisition Services
GHS has special expertise and a focus on molecular diagnostics, which will help drive changes in healthcare. We strongly believe that there are opportunities in this space for equity investors with vision and understanding of current and future markets. Diagnostics will drive many of the new healthcare markets.
Merger/acquisition activity in healthcare markets is expanding rapidly as companies see the need to add resources and stake out promising market and technology areas. It is critical to consider M/A strategies now, before the increasing competition for promising technologies prices assets too high in a molecular medicine bubble.
There is a limited set of companies which possess high-value intellectual property, technology, channels, scientific staff, markets, and brands. Moreover, some companies which appear strong at present will quickly lose their technology advantages. Selecting the right company for acquisition is challenging; selecting and screening a group of companies which will fit well together is even more challenging.
Genomic Healthcare Strategies has a breadth and depth of experience in strategy development as well as in the selection, vetting, and acquisition of diagnostic companies and IP which helps our clients successfully create strong, focused companies around particular prevention and disease areas.
Genomic Healthcare Strategies works with clients to:
Perform due diligence before an acquisition
Actively facilitate targeted diagnostic roll-ups
Provide consulting services to support the accumulation of diagnostic companies and IP properties:
Strategy formulation and acquisition criteria development
Strategy and business plan review
Search coordination
Post-acquisition management support
We work with multiple equity sources but we are careful to avoid conflicts of interest in our projects.
Our Founder & CEO – Keith Batchelder, MD
Keith Batchelder is the founder and CEO of Genomic Healthcare Strategies, a company focused on the changes in healthcare resulting from advances in molecular medicine. GHS provides strategy and implementation services for companies looking to enter or grow in the new markets emerging as result of predictive diagnostics and preventive medicine. Dr. Batchelder is interested in the intersection of the scientific, business and societal promises and challenges raised by personalized medicine. His area of expertise is in the analysis of new markets, channels, partners, and the new science supporting the rapidly evolving practice of medicine and wellness.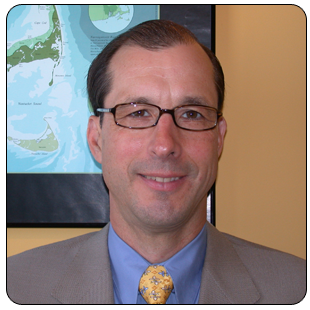 During a career that has spanned medical research, clinical practice, and management in start-ups and large organizations, Dr. Batchelder has served as chief technical officer of WorldCare International Clinical Trials, where he used biomarkers as surrogate endpoints for successful FDA approvals; as CIO of Harvard Salud Integral, where he helped to raise funding and grow a start-up HMO in Mexico City; as a principal of AMICAS Corp, where he took a web-based radiology system from concept to a venture-funded and profitable software company; and at Massachusetts General Hospital for eight years, where he conducted research in drug discovery and published in peer reviewed journals.
Dr. Batchelder was educated at Middlebury College, the Hahnemann University School of Medicine, received postgraduate training in Medical Informatics at The Boston VA Hospital and completed a fellowship at the Food and Drug Administration.
Dr. Batchelder writes and speaks frequently on the topic of personalized medicine (e.g., (Nature Biotechnology, Scientific American conference on Targeted Medicine, Burrill & Co ) and has organized several well attended symposia including Personalized Medicine: Breaking Down Barriers and Getting Results in 2007.
Dr. Batchelder is one of the first ten volunteers to have their genomes sequenced and published in Harvard Genetics Professor George Church's Personal Genome Project.